APPLICATION AREA
The company's cinnamon products are widely used in food additives, animal feed additives, daily chemical essence, medicine, pesticide and other livelihood fields
FOOD ADDITIVES
FEED ADDITIVE
DAILY CHEMICAL ESSENCE
INTERMEDIATE
AGRICULTURAL PESTICIDE
CORE PRODUCTS
The company mainly produces more than 60 cinnamon series products, including cinnamic acid, potassium cinnamate, cinnamaldehyde, cinnamyl alcohol, methyl cinnamate, ethyl cinnamate, etc
ABOUT US
WUHAN LANDMARK INDUSTRIAL CO.,LTD was established in 2012 which is one of the earliest company to manufacture cinnamic derivatives in China.We are delicated to researching food additives,feed additives,flavor and fragrance and other products for manufacturing and sales as well.We registered the landmark,Tianjia,Jitian brands.We are the membership of CAFFCI(China association flavor fragrance cosmetics industry),China food addtives and ingredients association,The international federation of essential oil and aroma trades(IFEAT).
ABSORBED—
More than 60 cinnamon products
R&D—
More than 40 elite R&D teams
LEAD—
More than 30 product R&D patents
STABLE—
The product stability is more than 99%
EXCELLENT—
Excellent team with an average age of 28
SAFEGUARDS—
7x24 hour after-sales service guarantee

R&D INNOVATION
Excellent R&D team with strong technical strength
As a national high-tech enterprise integrating science, industry, trade and clothing, the company always attaches great importance to product research and development and innovation. The company's product synthesis research and development center employs
MORE

ENTERPRISE DISPLAY
Cinnamon product expert with complete system
High quality products and advanced production technology. The company mainly produces more than 60 cinnamon series products, including cinnamic acid, potassium cinnamate, cinnamaldehyde, cinnamyl alcohol, methyl cinnamate, ethyl cinnamate, etc
MORE

企业公众号
关于能迈科
A complete system of cinnamon product experts, professional and dedicated cinnamon manufacturers
武汉能迈科实业有限公司
---
  公司成立于2012年,是国内最早开始生产肉桂系列产品的企业之一。十多年来,公司致力于食品添加剂,饲料添加剂,香精香料等产品的研发、生产与销售,注册并拥有能迈科、添嘉、集添等多个品牌,是中国香料香精化妆品工业协会会员单位,中国食品添加剂和配料协会会员单位,国际精油和香料贸易协会会员单位。
  优秀研发团队,技术实力雄厚。作为一家集科工贸服为一体的国家高新技术企业,公司始终如一的高度重视产品研发和创新,公司产品合成研发中心聘请张羽飞博士为科技副总,张博士毕业于兰州大学有机化学专业,先后在权威期刊上发表SCI论文8篇;产品应用研发中心是由省食品科学高科技人才许春芳博士领衔,并有多名硕士研究生共同参与......
查看详情 >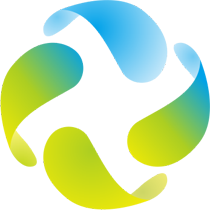 Warehouse inventory

Production inventory record

Production inventory record

Production and transport

Team photo

Sales Center

Sales Center

Sales Center

Factory gate

Realistic view of the factory

Realistic view of the factory

Workshop meeting

Production workshop

Production workshop

Production workshop

Pilot plant

Storage workshop

Storage workshop

Storage workshop

Production warehouse
应用领域
公司肉桂系列产品广泛应用于食品添加剂、动物饲料添加剂、日化香精、医药、农药等民生领域
新闻动态
能迈科致力于打造可持续健康绿色的发展,为千万客户做好产品服务

---
Warmly congratulate our company on winning two national patents
Recently, the invention patents "a reaction kettle for the oxidation of cinnamaldehyde to prepare cinnamic acid" and "a potassium cinnamate drying device" applied by the company won the patent rights granted by the State Intellectual Property Office, and both obtained the Utility Model Patent Certificate. As an enterprise specializing in the production of cinnamon series products, we adhere to the management concept of "quality first, reputation first, management first, and service first", and pay special attention to the innovation of production technology while ensuring the production of high-quality products. Yu Chunping, General Manager, and Xu Qinfeng, Deputy General Manager, combined with the actual situation of the company's production line, collected the opinions of technical workers, studied, verified and tested in various ways, and devoted themselves to the patent research and development work, and finally achieved gratifying results. The acquisition of patents not only shows the technical strength of Nenmech and strengthens the core competitiveness of the company, but also brings efficient and high-quality services to customers through technological innovation. "Inheritance, innovation, diligence and development" is the corporate spirit of Nenmech. The company will continue to introduce high-quality talent teams to provide fundamental guarantee for independent innovation; Continue to increase investment in scientific research and enrich the enterprise's innovation and development potential; Further strengthen the interaction between schools and enterprises, enrich the company's technological innovation ability and the transformation ability of scientific and technological achievements, and provide strong technical support for the sustainable, healthy and rapid development of enterprises.