Foreign studies show that cinnamon can help stabilize the blood sugar level of patients with borderline diabetes
2020-08-04
For most patients with diabetes, controlling blood sugar levels is a real challenge. They must follow several precautions every day to control blood sugar. In this process, they even have to reduce the intake of various foods that are harmful to them.
Understanding the relationship between food and blood sugar levels helps to make wise choices about what to eat and when to eat. We know that the food we eat every day has a variety of medicinal values. Increasing their intake can keep chronic diseases such as diabetes away from danger.
According to a study published in the journal a few days ago, there is a special spice in the kitchen that can help stabilize the blood sugar level of patients with diabetes. This study was published in the Journal of the Endocrine Society. According to this study, taking a small amount of cinnamon or cinnamon capsules three times a day can help reduce the fasting blood glucose level and reduce the peak of blood glucose level after meals. The study was conducted on 51 pre diabetes participants who took 500 mg of cinnamon capsules three times a day. The results of this discovery are quite surprising. This is not the first time that modern science has proved that eating cinnamon is beneficial to health. In the past, even the American diabetes Association has confirmed that cinnamon can improve blood sugar and cholesterol levels in diabetes patients.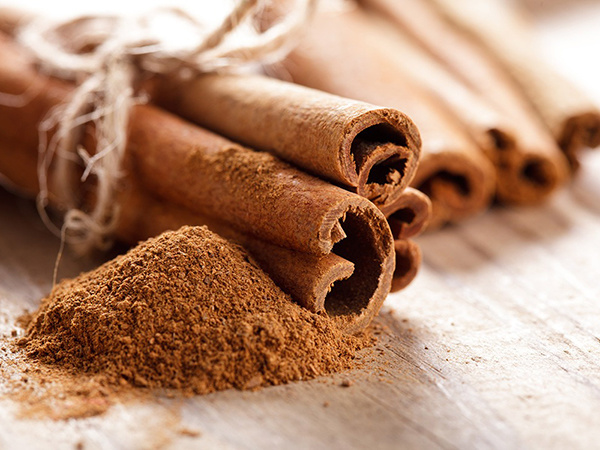 The cinnamon discussed here is an aromatic spice additive, which is widely used in various sweet foods and delicious dishes. This spice is made from the internal bark of cinnamon tree, and is widely popular because of its medicinal value. The fragrance of cinnamon comes from a compound called cinnamaldehyde, which is abundant in spices. Researchers believe that the strong effects of cinnamon on health and metabolism are mostly due to the presence of this compound.
Antioxidants in spices can protect the body from oxidative damage caused by free radicals. It is anti-inflammatory in nature and can help the body resist infection and repair tissue damage. It can lower the level of bad cholesterol, thereby reducing the risk of heart disease. Cinnamon is even beneficial to people with Alzheimer's and Parkinson's disease. It can be used to treat respiratory tract infections caused by fungi. This spice can inhibit the uncontrolled growth of cancer cells.
reference material:
  Indiatimes - Cinnamon can help stabilise blood sugar level in borderline diabetics, claims new study