Introduction to the advantages of potassium cinnamate in the field of food
2020-08-06
Potassium cinnamate (English name: Potassium Cinnamate), as a new type of natural food preservative, is widely used in the food field.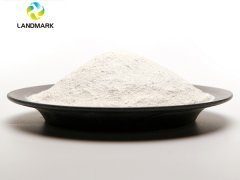 Compared with other preservatives, potassium cinnamate has the following obvious advantages:
1) Strong bacteriostatic ability
Potassium cinnamate has a strong effect on mold, bacteria and yeast that cause food spoilage. Its effective concentration of inhibiting mold is 0.05-0.1%, the commonly used amount is 0.01-0.02%, and the effective concentration of inhibiting bacteria is 0.01-0.1%. The main inhibition objects also include Pseudomonas, Micrococcus, Bacillus, various genera of Enterobacteriaceae, Vibrio, Halophilic, Aerophilic, Lactobacillus, Aflatoxin, Escherichia coli, Proteus vulgaris, Lactobacillus casei, Lactobacillus casei, Lactobacillus casei, Lactobacillus germ, Aerobacillus, Gram-negative, positive bacilli, Botox, etc. At the same time, potassium cinnamate is not limited by pH, and its bacteriostatic effect is quite good when the PH value is between 2-7, and the bacteriostatic effect does not change with the fluctuation of PH.
2) Preservation of meat products
Potassium cinnamate has good solubility and antiseptic properties, and is safe and non-toxic. It is widely used in the processing of cold fresh meat, sausage, ham sausage, preserved meat, canned meat and other meat products. Through many experiments, it has been proved that adding a certain amount of potassium cinnamate in the processing process can play a very good role in preservation and preservation. For example, after being applied to cold fresh meat, it can effectively prevent bacteria and mildew, in addition, it can effectively maintain the color and flavor of fresh meat, and has multiple effects such as water retention, oxidation resistance and stability of fresh meat quality; When used in ham, it can effectively improve the color and flavor of ham sausage, and has multiple effects such as water retention, oxidation resistance and improving the quality of ham sausage, and can reduce the use of sodium nitrite, effectively solve the common problems such as sour and rotten ham sausage and swelling bags.
3) Fragrance mixing and preservation
Potassium cinnamate itself is a kind of spice, which has a good fragrance retention effect. It is usually used as a flavoring material, which can make the fragrance of the main spice more fragrant and volatile. Various esters of cinnamic acid (such as A, B, C, D, etc.) can be used as flavor fixative for beverages, cold drinks, candy, alcohol and other foods.
4) Safe and non-toxic
Potassium cinnamate, a new food preservative, is completely colorless and tasteless, and is converted into phenylalanine (phenylalanine is α- One of the amino acids, which is one of the essential amino acids of the human body, is metabolized and excreted from the body. A small amount of phenylalanine can be catalysed by phenylalanine hydroxylase to produce tyrosine (tyrosine is one of the 20 amino acids that make up protein and is the essential amino acid of mammals), without any toxicity to the human body.
In addition, potassium cinnamate can also be used as apple essence, cherry essence, fruit essence and flower essence; It can be used as an aromatic mixture in soap, shampoo, washing powder and daily cosmetics. As a potassium salt of natural cinnamic acid, potassium cinnamate is a new product newly developed in the field of food preservatives at present, with many advantages, so it has great development and application prospects.