Classification of spices and application in daily life
2020-01-02
Spices, also known as fragrance raw materials, are substances that can be smelled or tasted by the sense of smell, and are used to make essence. Except for a few varieties, most spices cannot be used alone. For example, we all know that good perfume is made from different spices.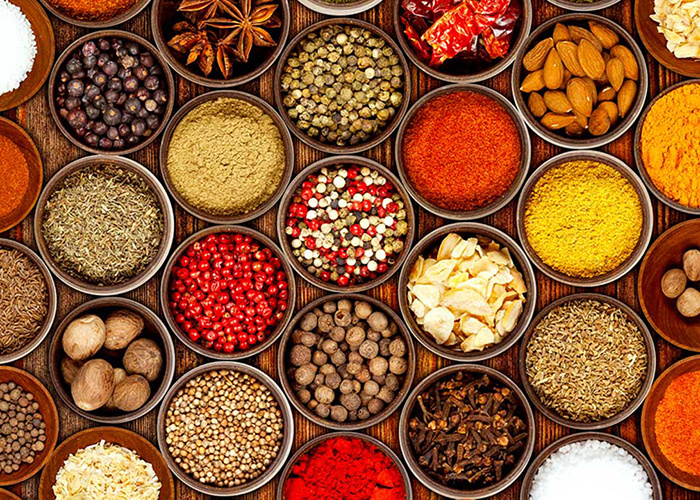 Natural flavor
According to the source of raw materials, spices can be divided into natural flavors and synthetic flavors. Natural spices are divided into plant spices and animal spices.
1 – Natural plant flavor
It is the earliest spice discovered and adopted by human beings. More than 500 kinds of spices have been successfully developed and utilized, and more than 300 kinds are commonly used. It mainly collects fragrant parts of fragrant plants such as flowers, leaves, stems, stems, branches, skins, roots, fruits, seeds and resin exudates for processing.
2 - Natural animal flavor
It is relatively rare, represented by the rare musk, ambergris, civet and beaver incense, which are now rare treasures.
Natural flavor refers to the original flavor material made from the aromatic parts of animals and plants through simple processing. Its shape mostly retains some inherent appearance characteristics of plants, such as fragrant wood blocks, fragrant wood chips, etc; Or aromatic substances separated from natural raw materials by physical methods (steam distillation, extraction, pressing, etc.), usually in the form of essential oil, extract, pure oil, ointment, tincture, etc., such as rose oil, jasmine extract, vanilla tincture, white orchid balm, tulum resin, narcissus oil, etc.
Synthetic perfume
At present, there are more than 5000 kinds of synthetic spices in the world, and more than 400 kinds of commonly used products.
It can be divided into food spices, daily chemical spices and other spices according to their uses.
1 - Food spices
Edible spices are flavoring substances added to improve the flavor of food, such as cakes, candy, condiments, etc. In addition to the spices directly used in food, some other spices, such as toothpaste flavor, tobacco flavor, oral cleanser, can also be regarded as edible spices in a broad sense.
The ethyl cinnamate (CAS No. 103-36-6) provided by Wuhan Nenmaike Industrial Co., Ltd. can be used for the preparation of edible essence with almond, vanilla, cinnamon, honey, berries, mixed sweet drinks, ointment flavor, spice flavor, grape and cherry flavor.
2 - Daily chemical spices
Daily perfumes are used for detergents, soaps, toothpastes, sanitary products, cosmetics, perfume, incense, etc. Generally, these products need to contact human organs such as skin, facial features, etc., without any harmful or allergic effects.
For example, cinnamic acid (CAS No. 140-10-3) itself is a kind of flavor, which has a good fragrance retention effect. It is usually used as a flavoring material to make the main flavor more fragrant.
3 – Spices for other purposes
For example, spices specially used for plastics, leather, ink, deodorant, feed and other products.