Reliable Supplier of Flavor and Fragrance Ingredients – Landmark
Views:53 Author:Site Editor Publish Time: 2019-06-13 Origin:Site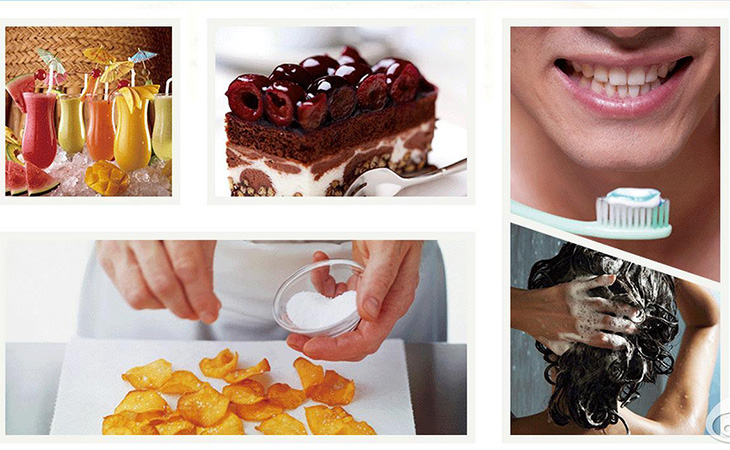 As a reliable global supplier of flavor and fragrance ingredients which can be found in applications such as foods and beverages, fine fragrance and perfumery, personal care and cosmetics, and household care, Landmark helps customers deliver on the promise of daily necessities that consumers love.
Landmark produces flavor and fragrance ingredients using the highest industry standards for purity and quality. Their people - passionate, creative, and expert in their fields - combine creativity, brand understanding and consumer insights with focus on R&D and innovation bringing customers unique offerings that differentiate their products in the marketplace.
Flavor and fragrances are so much a part of our everyday experience that it's easy to take them for granted. Actually, these important raw materials are not always easy to acquire. Landmark offers a variety of natural and synthetic aroma chemicals to the flavor and fragrance industries, such as cinnamic acid, cinnamic alcohol, cinnamaldehyde, 3-Phenyl-1-propanol. These operations are certified to ISO 9001 for consistently excellent quality and ISO 14001 for environmental management.

Select a chemical name below to view more details ∨
| | | | |
| --- | --- | --- | --- |
| Product Name | Description | CAS NO. | Flavor/Fragrance |
| Cinnamic Acid | Used as an aromatic mixture in soaps, shampoos, washing powders, and daily cosmetics. Used in apple flavor, cherry flavor, fruit flavor, and floral fragrance. | 140-10-3 | Cinnamon, honey, spicy, floral, sweet |
| Cinnamic Alcohol | Ingredient in the form of a colorless, crystalline solid with hyacinth-like balsamic aroma. Versatile raw material for numerous derivatives and several pharmaceuticals. Valuable component in perfume compositions. | 104-54-1 | Spicy, oriental |
| Cinnamaldehyde | Widely used, flavoring ingredient. Versatile raw material for derivatives such as cinnamic alcohol, 3-phenylpropanol, cinnamonitrile, and in certain agricultural applications. | 104-55-2 | Cinnamon, spicy, oriental |
| Methyl cinnamate | Used to blend oriental floral fragrances such as carnations, cherries, strawberries and grapes. It is used in soaps, detergents, flavors and pastries | 103-26-4 | Balsamic, spicy, oriental |
| 3-Phenyl-1-propanol | Ingredient used in soaps, home care, and foods. | 122-97-4 | Balsamic, spicy, oriental |
| Ethyl cinnamate | Used for the preparation of strawberry, raspberry and plum, cherry and other type of flavor. | 103-36-6 | Sweet, balsamic, spice, cinnamic, fruity and powdery |
| 3-Phenylpropionic acid | Widely used for flavoring, food additives, spices, fragrance, and medicines as it acts as a fixative agent, or a preservative. | 501-52-0 | Rose; sweet |
| Propyl Cinnamate | Used to prepare high-grade flavors such as beverages, candy, food and daily cosmetics | 7778-83-8 | Fruity, balsamic |
| Cinnamyl acetate | Used in the manufacture of shampoos, decorative cosmetics, soaps, fine fragrances and other toiletry items | 203-121-9 | Spicy, cinnamon, sweet, balsamic |
For More Resources, please try to contact us