P-hydroxycinnamic acid is not only widely used in pharmaceutical industry, but also in other industries.
Views:11 Author:Site Editor Publish Time: 2019-03-27 Origin:Site
When we talk about P-Hydroxycinnamic acid, some people may be unfamiliar with what it is, and some people know it is a common pharmaceutical intermediate that is widely used in the pharmaceutical industry.Studies suggest that P-Coumaric Acid may reduce the risk of cancer by reducing the formation of carcinogenic nitrosamines.

P-Hydroxycinnamic acid can also be used in the synthesis of rhododendrine, an expectorant new drug, or as an adrenergic agent, eslol.4-hydroxyl coumarin is the intermediate of anti-coagulant rodenticide, rodenticide, bromadiolone, bromadiolone, dehydrol, fluroxurin, tirolimin, keturolimin, etc.So it's often used in pesticides, rodenticide.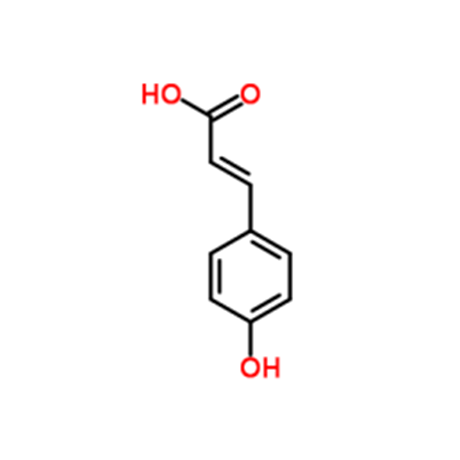 If you think it's only for medical use, that's too narrow. In fact, hydroxycinnamic acid can be found everywhere in our life. It is usually extracted and used in food flavors, spices, important spices, mainly used in the preparation of spices, apricots, honey, etc. In the daily chemical industry used to prepare soap and cosmetics fragrance.