METHYL CINNAMATE (CINNAMIC ACID METHYL ESTER) CAS# 103-26-4
Views:24 Author:Site Editor Publish Time: 2019-12-11 Origin:Site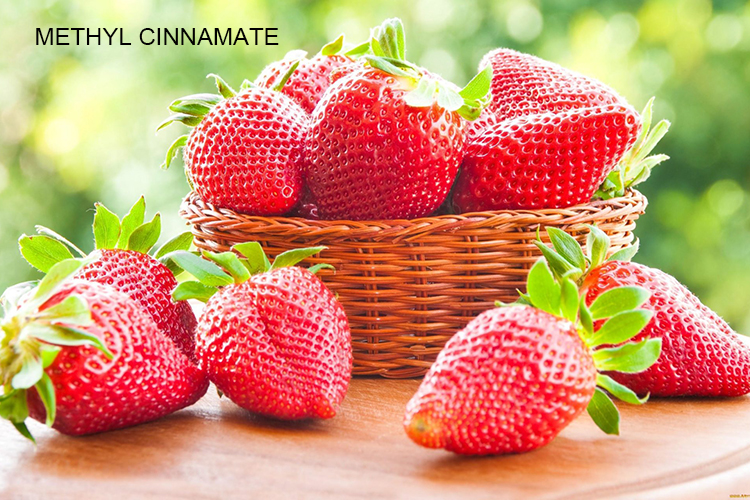 NAME: METHYL CINNAMATE
SYNONYMS: CINNAMIC ACID METHYL ESTER; TRANS-CINNAMIC ACID METHYL ESTER; METHYL TRANS-CINNAMATE; METHYL 3-PHENYL-2-PROPENOATE; CINNAMIC ACID, METHYL ESTER, (E)-
ODOR: SWEET, BALSAMIC WITH FRUITY ODOR, REMINISCENT OF CINNAMON AND STRAWBERRY
Methyl cinnamate (C10H10O2) is the methyl ester of cinnamic acid and is a white or transparent solid with a strong, aromatic odor. It is found naturally in a variety of plants, including in fruits, like strawberry, and some culinary spices, such as Sichuan pepper and some varieties of basil.
In the international market, methyl cinnamate is mainly used in the flavor and perfume industries:
- It is used in the fragrance industry as a deodorant.
- It is often used to blend oriental floral fragrances such as carnations, cherries, strawberries and grapes.
- It is used in soaps, detergents, flavors and pastries.
If you are interested in seeing a sample or learn more about methyl cinnamate, please visit this link http://www.landmarkind.com/Methyl-cinnamate-pd72930387.html or email to us at info@landmarkind.com