Introduction and application of alpha-methyl cinnamaldehyde
Views:7 Author:Site Editor Publish Time: 2019-04-09 Origin:Site
Alpha-methylcinnamaldehyde also named as alpha-methyl cinnamaldehyde, is a yellow liquid with a cinnamon aroma, soluble in ethanol, propylene glycol and non-volatile oils, insoluble in glycerin and water. It is a widely used synthetic essence and an important fine chemical intermediate, commonly used in the fragrance of cosmetics, soaps, foods, drugs and so on. The alpha-methyl streptopropane obtained by the further reaction thereof is used as a spice and also has a very good aroma.
The object of the present invention is to provide a preparation method of alpha-methylcinnamaldehyde, which comprises synthesizing alpha-methyl cinnamon with benzaldehyde and n-propionaldehyde in an alkaline medium and using an aqueous solution of methanol as a solvent. Aldehyde, simple method, convenient operation, low raw material cost, high yield, no pollution to the environment, very suitable for industrial production.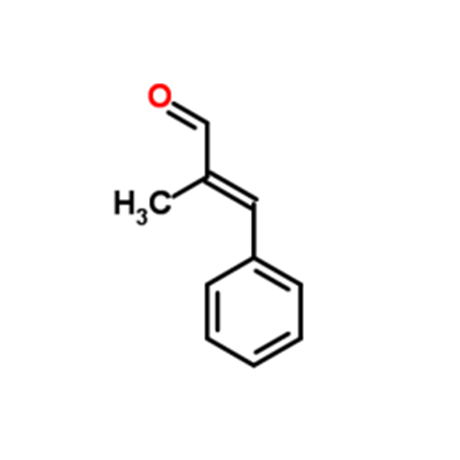 Improve diabetes after meals, hyperglycemia (this product is only suitable for patients who receive diet therapy, exercise therapy has not achieved significant results, or patients with oral hypoglycemic drugs or insulin preparations in addition to diet therapy, exercise therapy without significant results). Patients with severe ketosis, diabetic coma or coma, severe infection, pre- and post-operative, severe trauma.
Adrenalin, adrenocortical hormone, and thyroid hormone can reduce the hypoglycemic effect of diabetes drugs. Beta-blockers, salicylic acid preparations, monoamine oxidase inhibitors, clofibrate hyperlipidemia therapeutics, warfarin can enhance the blood sugar lowering effect of diabetes drugs.