Global Trans-Cinnamic Acid Industry Analysis and Trends
Views:33 Author:Site Editor Publish Time: 2019-05-24 Origin:Site
Trans-Cinnamic acid (CAS NO. 140-10-3) is an organic compound with the formula C6H5CH=CHCOOH. It is a white crystalline compound that is slightly soluble in water, and freely soluble in many organic solvents.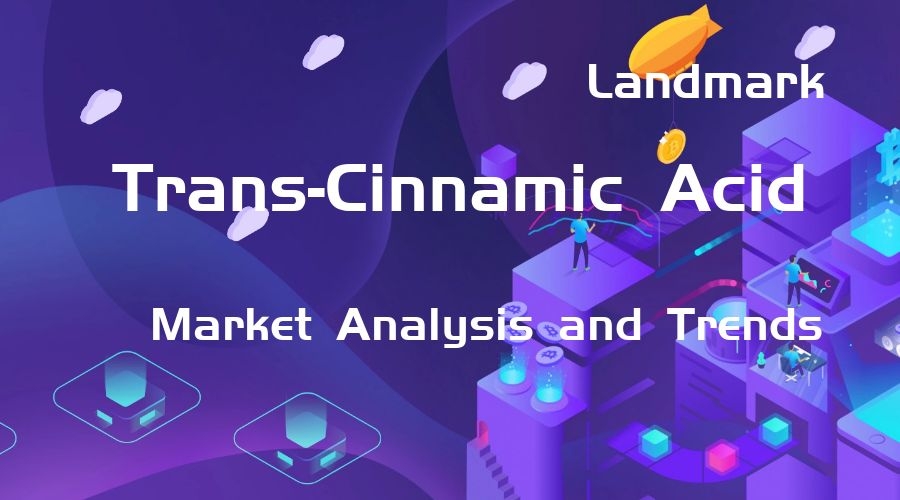 Rapid Expansion of Flavors and Fragrance Industry
Trans-Cinnamic acid is an important substance which acts as a precursor for esters to develop fragrances. It has a spicy odor and a pungent taste suggestive of cinnamon. It is used as a flavoring agent for bakery goods, confectionaries, beverages, and toothpaste. It is also used to impart fragrance in air fresheners, soaps, and cosmetics. It is used as a blender in perfumes, particularly for floral fragrances. It is used in products where a spicy character is required such as in mouthwash and chewing gums.
The global flavors and fragrances market is expected to grow at a CAGR of more than 4% during the forecast period. As the demand for flavors and fragrances is increasing from companies that manufacture food products and beverages, perfumes, cosmetics, toiletries, and household products, the consumption of raw materials (trans-Cinnamic acid) is also increasing.
According to a senior analyst at Landmark for specialty chemicals, "Considering the latest R&D in the global aroma chemicals market, which is a segment of the flavors and fragrances market, aroma chemicals are also being used in manufacturing medicines, food items, and beverages. Their use has expanded across various sectors and has driven the demand for trans-Cinnamic acid."
Global trans-Cinnamic Acid Market Segmentation
APAC dominated the global trans-Cinnamic acid market in 2017, accounting for a share of more than 40%. It was followed very closely by the Americas and EMEA region. With close to 1% increase in market share, highest compared to the other two regions, APAC will continue to lead the market in 2022, yielding a lot of growth opportunities for companies.
About Landmark
This company specializes in the research, development, production and sales of flavors, fragrances, and food additives. The main products are: cinnamic acid, cinnamaldehyde, cinnamon alcohol, methyl cinnamate, ethyl cinnamate, benzaldehyde and so on. The company has passed ISO9001 International Quality Management System certification, and relying on the concept of independent development and joint development of universities, it has in-depth cooperation with major universities and scientific research institutions in Wuhan.