Cinnamic acid can be used as flavoring agent
Views:10 Author:Site Editor Publish Time: 2019-04-11 Origin:Site
Eilerman, Robert G. (Givaudon‐Roure Corp.). The earliest references to cinnamic acid, cinnamaldehyde, and cinnamyl alcohol are associated with their isolation and identification as odor‐producing constituents in a variety of botanical extracts. Widespread use of cinnamic derivatives, principally in flavor and fragrance compositions, has resulted in the development of straightforward methods for the production of their synthetic equivalents.
Commercial processes have focused on condensation reactions between benzaldehyde and a number of active methylene compounds for assembly of the requisite carbon skeleton. The presence of a disubstituted carbon‐carbon double bond in the side chain of these chemicals gives rise to the existence of two distinct stereoisomers, referred to as the cis (Z) and trans (E) isomers.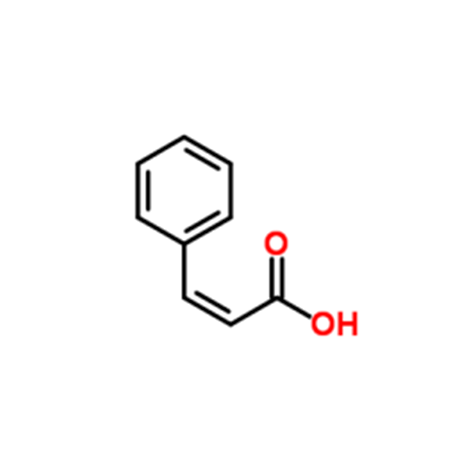 Cinnamic acid is manufactured by the Perkin rection. The olfactive properties of cinnamate esters are well suited to fragrance applications in soaps and cosmetics. The essential oils from several varieties of cinnamon bark contain cinnamaldehyde as a primary component. This aldehyde is produced exclusively by the base‐catalyzed condensation of benzaldehyde with acetaldehyde.
It is used primarily in baked goods, chewing gum, and pharmaceutical products, ie, toothpaste and mouthwash, where a spicy, cinnamon character is required. Cinnamyl alcohol and its derivatives are widely employed in perfumery to add balsamic notes to blossom compositions. Its commercial production is accomplished by the reduction of cinnamaldehyde.