Aromatic Carboxylic Acid Esters at Landmark
Views:34 Author:Site Editor Publish Time: 2019-07-30 Origin:Site
Carboxylic acids is a homologous series in which the compounds contain a functional group called the carboxyl group (-COOH), and they are the most common type of organic acid. The general molecular formula for carboxylic acids is CnH2n+1COOH. Carboxylic acids contain at least one carboxyl group. Aromatic carboxylic acids contain at least one aromatic ring, examples: benzoic acid.
A carboxylic acid ester is an ester derived from a carboxylic acid, which has the following general structural formula.

R1 = H, alkyl, aryl
R2 = alkyl, aryl
e.g.: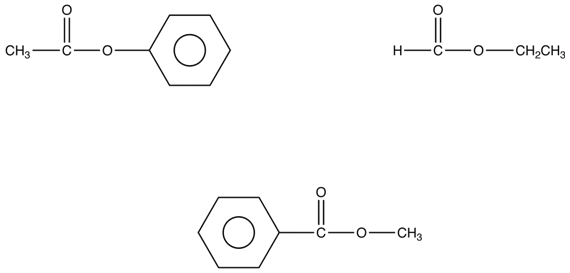 The O=C—O group in a carboxylic acid ester is called the carboxylic acid ester group.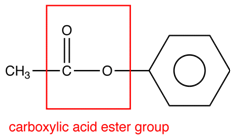 Aromatic carboxylic acid esters are the most common esters in organic chemistry. The term ester used without a qualifier usually means a carboxylic acid ester and the term ester group a carboxylic acid ester group.
Here is a list of Aromatic Carboxylic Acid Esters at Landmark:
| | | | |
| --- | --- | --- | --- |
| STRUCTURE | CHEMICAL NAME | CAS | MF |
| | | 104-55-2 | C9H8O |
| | | 101-39-3 | C10H10O |
| | | 103-41-3 | C16H14O2 |
| | | 122-69-0 | C18H16O2 |
| | | 103-26-4 | C10H10O2 |
| | | 103-36-6 | C11H12O2 |
| | | 7780-06-5 | C12H14O2 |