Applications of Methyl Cinnamate
Views:21 Author:Site Editor Publish Time: 2019-07-16 Origin:Site
Methyl cinnamate (CAS NO. 103-26-4) belongs to the class of organic compounds known as cinnamic acid esters. These are compound containing an ester derivative of cinnamic acid.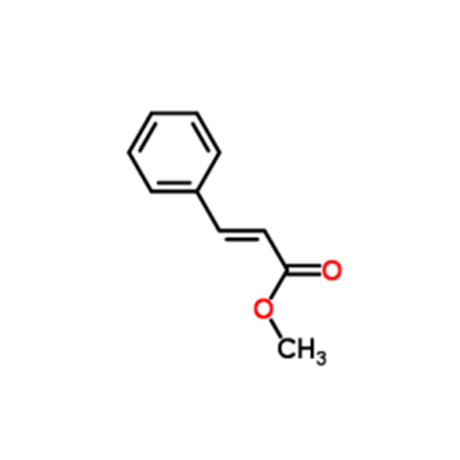 Other names of methyl cinnamate: methyl trans-cinnamate, methyl e-cinnamate, cinnamic acid methyl ester, methyl cinnamylate, methyl 3-phenylacrylate, methyl e-3-phenylprop-2-enoate, methyl 3-phenylpropenoate, trans-cinnamic acid methyl ester, trans-methyl cinnamate, etc.
Applications of Methyl Cinnamate
Methyl cinnamate is a chemical reagent used in the synthesis of fungacidal compounds. Also used in the synthesis of flavaglines as potent anticancer and cytoprotective agents. Flavouring agent methyl cinnamate is the methyl ester of cinnamic acid and is a white or transparent solid with a strong, aromatic odor. It is found naturally in a variety of plants, including in fruits, like strawberry, and some culinary spices, and some varieties of basil. Eucalyptus olida has the highest known concentrations of methyl cinnamate (98%) with a 2-6% fresh weight yield in the leaf and twigs. Methyl cinnamate is found in many foods, some of which are Chinese cinnamon, fruits, herbs and spices, and sweet basil.
Storage Method of Methyl Cinnamate
Providing storage is as stated on the product vial and the vial is kept tightly sealed, the product can be stored for up to 24 months(2-8℃). Wherever possible, you should prepare and use solutions on the same day. However, if you need to make up stock solutions in advance, we recommend that you store the solution as aliquots in tightly sealed vials at -20℃. Generally, these will be useable for up to two weeks. Before use, and prior to opening the vial we recommend that you allow your product to equilibrate to room temperature for at least 1 hour.