4-hydroxy-3-methoxycinnamic acid can treat obesity
Views:5 Author:Site Editor Publish Time: 2019-03-13 Origin:Site
4-hydroxy-3-methoxy cinnamic acid (ferulic acid, FA) is known to have numerous beneficial health effects, including anti-obesity and anti-hyperglycemic properties. However, the molecular networks that modulate the beneficial FA-induced metabolic effects have not been well elucidated. In this study, we explored the molecular mechanisms mediating the beneficial metabolic effects of FA.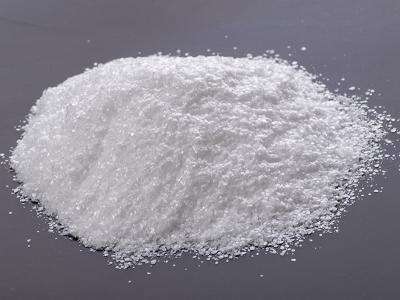 In mice, FA protected against high-fat diet-induced weight gain, reduced food intake and exhibited an overall improved metabolic phenotype. The food intake suppression by FA was accompanied by a specific reduction in hypothalamic orexigenic neuropeptides, including agouti-related protein and neuropeptide Y, with no significant changes in the anorexigenic peptides pro-opiomelanocortin and cocaine and amphetamine-regulated transcript. FA treatment also inhibited fat accumulation in the liver and white adipose tissue and suppressed the expression of gluconeogenic genes, including phosphoenolpyruvate carboxylase and glucose-6-phosphatase.
Furthermore, we show that FA phosphorylated and inactivated the transcription factor FoxO1, which positively regulates the expression of gluconeogenic and orexigenic genes, providing evidence that FA might exert its beneficial metabolic effects through inhibition of FoxO1 function in the periphery and the hypothalamus.